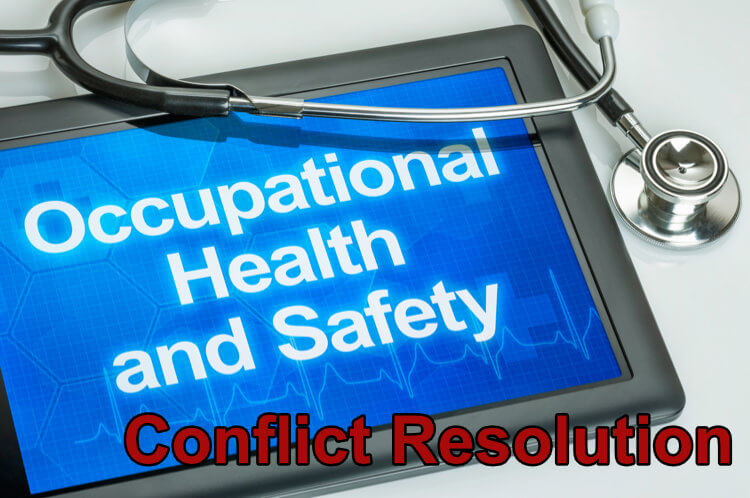 Conflict Resolution Training Online For NHS Staff & Healthcare Providers
We offer an online conflict resolution training for NHS staff and healthcare providers which is CPD certified and will help you to understand how to combat and defuse conflict situations within the workplace.
Our online conflict management training is an ideal learning platform for NHS workers, receptionists & secretaries, healthcare professionals, including nurses, doctors, residential care home staff, domiciliary carers, or anyone who would like to gain conflict resolution online course certification.
Some Course Content & Registration Below
Understanding why conflict resolution is important
Understanding the role of NHS Protect with respect to conflict resolution
NHS security management roles and responsibilities
Common causes of conflict in healthcare and social care settings
The importance of effective communication in resolving conflict
Understanding how to effectively utilise our body language to avoid contact
Train at your own pace
Skills for health aligned
Print Your Certification
CPD Certified, CQC Compliant
£19.99 + vat

Our course will offer ways to help you understand how to reduce the risk of conflict incidents occurring, as preventing them from happening in the first instance must be found. The detail in this subject reflects the updated Conflict Resolution Training as provided by NHS Protect (2013).
This NHS conflict resolution e-learning course was developed to meet the required learning outcomes in the Skills for Health's UK Core Skills Training Framework (CSTF), the Health and Safety Executive (HSE) and the Care Quality Commission (CQC) recommendations for health and social care providers.
You can register and start training by clicking the "Begin Training" button above, or for a more detailed programme description follow this link to our Conflict Resolution training page.
Additional Training Available
Click on any of the images below to be taken to the course page for additional information.
If you would like any additional information regarding this course, or any of the additional training courses we have available please contact us through our contact us page.